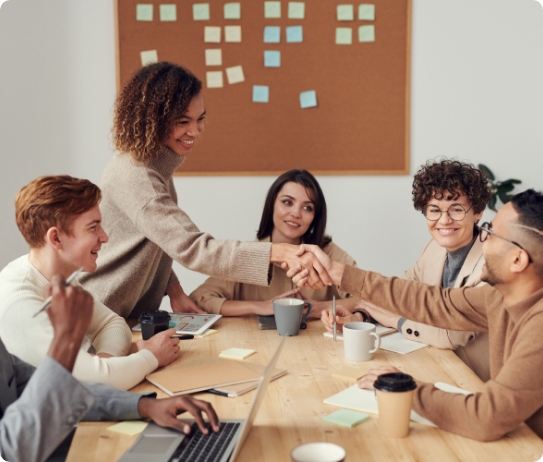 Who We Are
We are a professional services company with the goal of providing start ups and mid-market companies with a superior alternative to building and maintaining an in-house Accounting, Compliance and Consulting function. We provide diversified services to a wide range of Corporate, Limited Liability Partnership, Government Bodies, Not for Profit Organizations amongst others.
we specialize in structuring turnkey solutions involving complex and strategic financial models for a diverse set of businesses around the world.
What Makes
Us Special
Building for future
A foot in the present, an eye on the future: that's how we work. Every strategy is built for sustainable growth & scaling.
Experience that shows
Our multi-functional, pan-industry experience helps us arrive at models and solutions that work for your business.
Handpicked teams
We believe that picking the right person for a job is job half done. Our dedicated, client-exclusive teams are the perfect people to have on your team.
Enduring results
We work with an aggressive set of goals to get the results you've set your eyes on. Your aspirations are important to us.
Powered by knowledge
With a combination of enriching experience and ongoing education, our teams are armed with the latest insights in their specific fields.

Established
in 2002

18 Offices in
8 Countries
Servicing Europe, the Middle East and Asia
3,000+ clients globally

600+
Employees
Get in Touch!
Set up a consultation today.